Know Your Cabinets
Characteristics of High-quality Kitchen
High-quality kitchen cabinets should look stunning and provide functional, easy-to-use storage at least twenty or thirty years. But many people have cabinet problems much sooner than this, reporting issues such as crooked doors, sagging, deteriorating drawers, scratched and dented faces, loose hinges, and warping boxes. These problems occur because of low-quality cabinet construction. Keep reading to understand what sets True Grit Woodworking & Cabinetry apart from the competition.
---
Special Features at no extra cost to you.
Solid hardwood door frames and face frames with constructed using Poplar hardwood.
Cabinet boxes are ½" plywood construction including sides, tops, and bottoms for lasting durability and strength.
3/4″ Plywood shelves are standard in all cabinets.
Soft Close full extension drawer glides are standard on most lines.
European Style Soft close door hinges are standard all our doors.
Butt-style doors eliminate the center stile between the doors and allow for easier use of the cabinet.
Five (5) piece door and drawer fronts with tongue and groove joints are standard.
1/2″ Baltic Birch Drawer Boxes standard.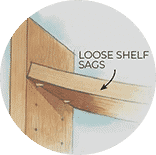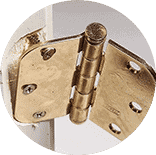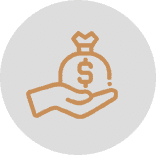 Our adjustable cabinet shelves are constructed with solid 3/4″ Baltic Birch veneered plywood with and additional 3/4″ polar face to prevent warping and sagging.
We use top quality European Style concealed hinges. Due to the adjustable hinges we can install them right the first time within the all wood construction to prevent multiple installs and loose hinges.
Our cabinets come constructed using high-quality plywood hardwoods, and hardware to prevent high maintenance costs.
"Quality is never an accident. It is always the result of intelligent effort."
Materials of Construction
Plywood 
Plywood is an engineered wood product made up of sheets of wood veneer. The wood veneer boards are pressed and bonded together to create one solid piece. This manufacturing process is called cross-graining and it reduces shrinkage and expansion while improving panel strength consistency. Plywood is difficult to cut and you have to finish the edges making it more expensive but it's very strong, stainable, hold screws very well, and less susceptible to water damage for a longer lasting cabinet.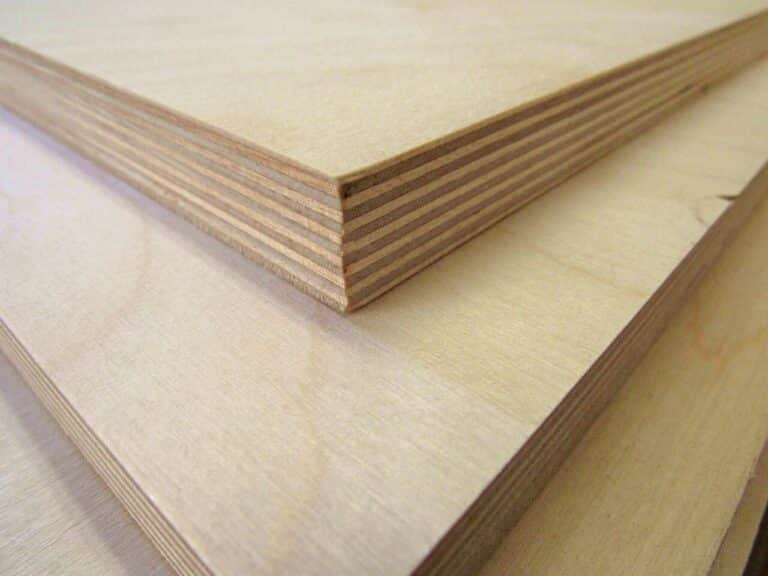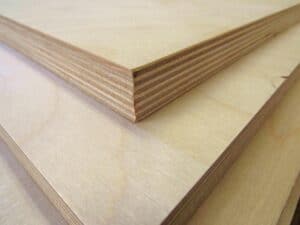 Poplar 
Other Common Names: Tulipwood, tulip-poplar, white-poplar, yellow poplar, whitewood
Poplar is one of the most common utility hardwoods in the United States. Its sapwood is white, sometimes with stripes; the heartwood is usually tan, but can range from greenish brown to dark green, purple, black, blue and yellow. The wood is straight grained, uniform in texture and moderate to light weight. It has a medium density, machines and glues well. It takes a variety of finishes well. Yellow poplar is used in furniture, doors, millwork, baskets and picture frames.
It is also used for pallets, crates, construction grade lumber and plywood.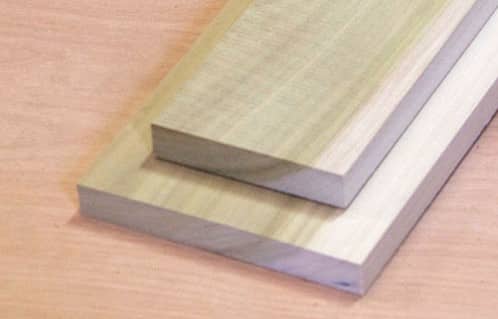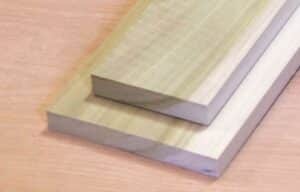 Particle Board 
Also known as particleboard, low-density fiberboard (LDF), and chipboard – is an engineered wood product manufactured from wood chips, sawmill shavings, or even sawdust, and a synthetic resin or other suitable binder, which is pressed and extruded. It is low cost but also low strength and not as eco-friendly. It also will expand or discolor due to moisture. We DO NOT use particle board. We only point out because of the majority of our competitors use particle board for the drawer boxes.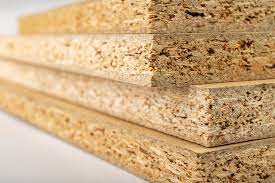 The Face Frame
The frame of the door is similar in appearance to a picture frame. It is made of vertical stiles, and horizontal rails. The center panel is attached to the door frame, and completes the front of the door. Ours are made of solid wood.
All our doors are larger than the cabinet door opening, and sit on top of the frame. The amount of frame visible when the doors closed is called the reveal. You can choose from a full overlay door which covers the reveal or a partial overlay door which covers part of the reveal.
Cabinet Drawers
The cabinet drawer box is the container in which various items will be stored.
Drawer slides are the metal slides attached to the drawer that allow it to be pulled and pushed to open and close it. Good slides are made of high-quality materials that are designed to slide easily, and are also durable enough to last for a lifetime.
Adjustable Soft Close Hinges
Constantly slamming cabinet doors can limit your enjoyment of time spent in the heart of your home. Stop the slam and take back your kitchen with Soft-Close Cabinet Hinges.
Drawer Slides
The sturdiness of the box is a critical consideration, since our box are made of all hardwood construction we DO NOT use i-beams or braces and simply utilize corner gussets.
A very popular current trend is to use soft-close door slides. As the door is pushed closed, the slide allows the drawer to close rapidly over most of its closing distance. As it nears the fully closed position, however, the slide applies a "brake" that slows the drawer, allowing it to close the last inch very slowly and softly.
Making efficient use of every square inch of your cabinet is imperative. Especially with the back of the cabinet. You know, the area that you always lose pots and pans because they are hidden and never seen.
We have developed a line of roll-out organizers that to assist in greater accessibly of your drawers and cabinets.
Don't mistake a standard drawer with a roll-out drawer. The roll-out version is another valuable addition to your cabinet that is hidden behind cabinet doors. They are used to increase the accessibility of the majority of the space inside a cabinet. As opposed to only the front area where most items are only visible.