Wall Hung Shelves – Oak & African Padauk
$395.00
1 in stock
Description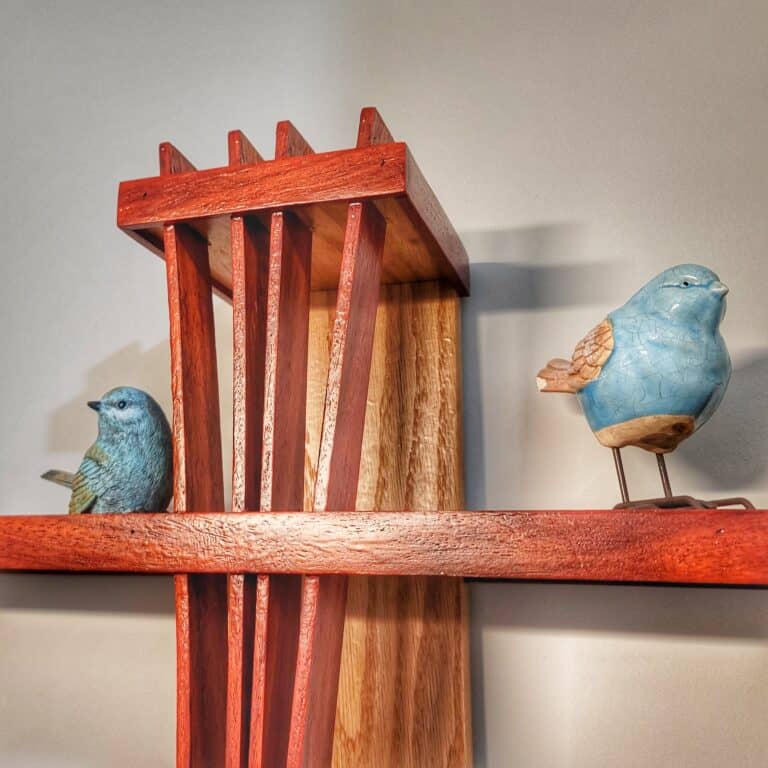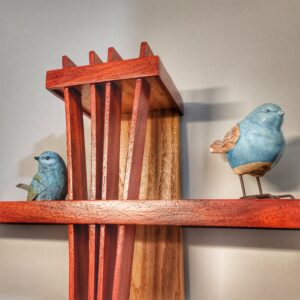 This one-of-a-kind hardwood bookcase is hand-made in Kansas. Each piece is kiln dried 100% hardwood. This piece is unique and to be passed down for generations. We have applied a polyurethane matt finish for durability and to seal the wood. Each product is hand-stamped (embossed) on the bottom or back with the date of completion and the name of the artisan that created it.
This unique design includes 4 curved pieces of African Padauk that make up its vertical accent piece as well as the trim banding. The base wood species is oak. This bookshelf is 24″ tall x 24″ wide x 6″ deep.
***If you are interested in a similar piece, please send us an email and we will provide you a price for a custom piece for you.