Lacewood & Oak Small Bookcase
$485.00
1 in stock
Description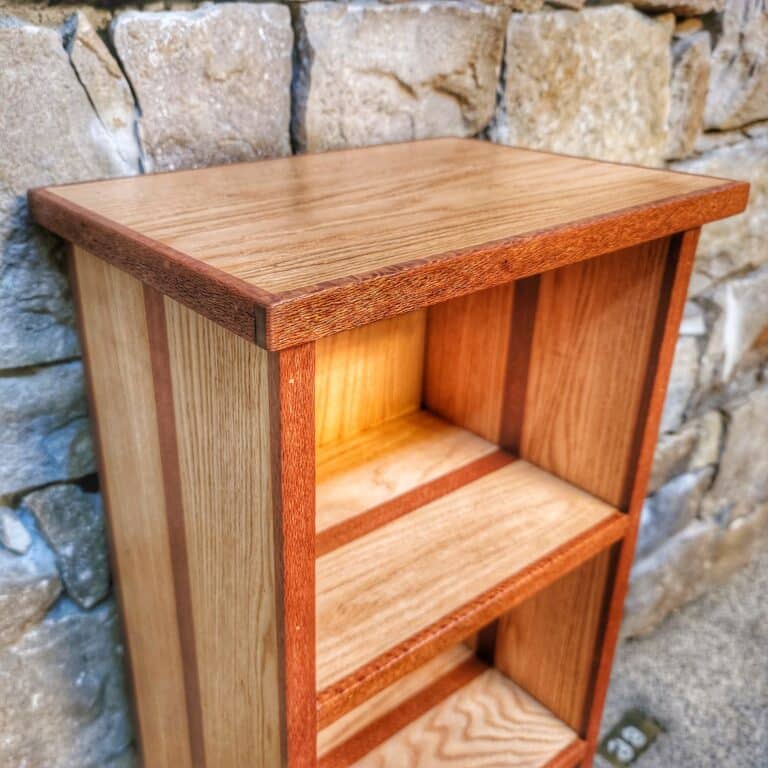 This one-of-a-kind hardwood bookcase is hand-made in Kansas. Each piece is kiln dried 100% hardwood. This piece is unique and to be passed down for generations. We have applied Odie's Oil and wax to seal the wood.
This bookshelf is 36″ tall x 12″ wide x 8″ deep. it is made out of solid hardwoods: Lacewood and Oak.
Re-apply sealer every few months with Odie's Wax or Howard Butcher Block Conditioner.
***If you are interested in a similar piece, please send us an email and we will provide you a price for a custom piece for you.