Mosaic – Hackberry Charcuterie Board – Midnight Blue
$235.00
Out of stock
Description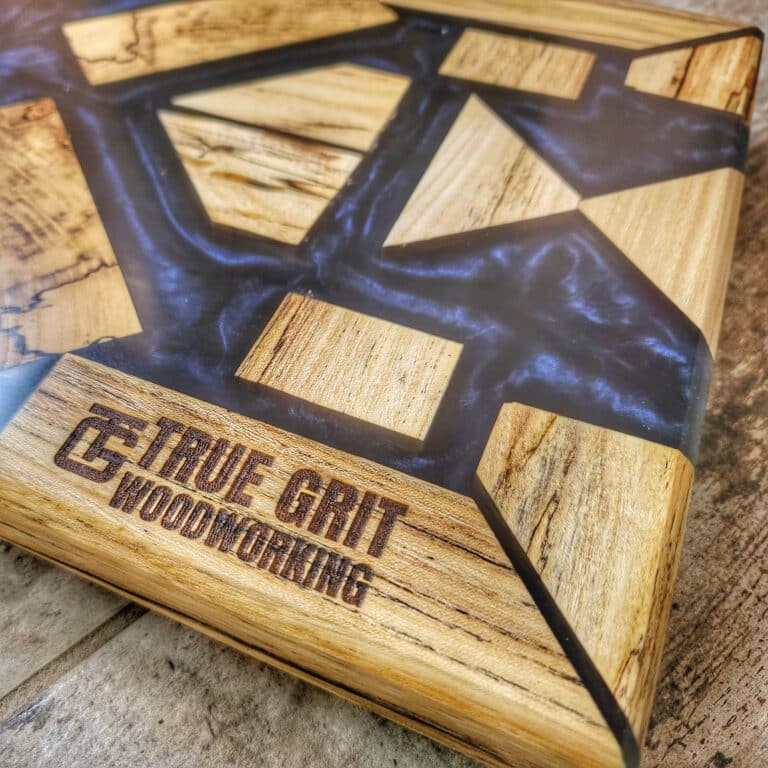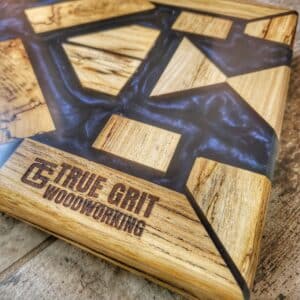 This is for those who love the southwest mosaic style of art. Our VERY unique board includes pieces of hackberry hardwood with a beautiful epoxy pattern.
This one-of-a-kind charcuterie board is hand-made in Kansas. Each piece is kiln-dried 100% hardwood. This board is unique and to be passed down for generations. We have applied Odie's Oil and wax to seal the wood.  Each product is hand-stamped (embossed) on the bottom with the date of completion and the name of the artisan that created it.
Do not let this board sit in water and do not put it in the dishwasher. Re-apply sealer every few months with Odie's Wax or Howard Butcher Block Conditioner.
This board is approximately 22″ long x 12.5″ wide x 1-1/4″ thick and weigh 9 lbs. These dimensions vary in size as each is custom-made.
Style: Mosaic   |    Wood Species: Hackberry   |    Epoxy: Midnight Blue   |    Feet: Wood   |    Handles: no
***If you are interested in a similar board, please send us an email and we will provide you a price for a custom piece just for you.