Slide Under Couch – Snack Table
$490.00
Slide Under Couch Snack Table
Out of stock
Description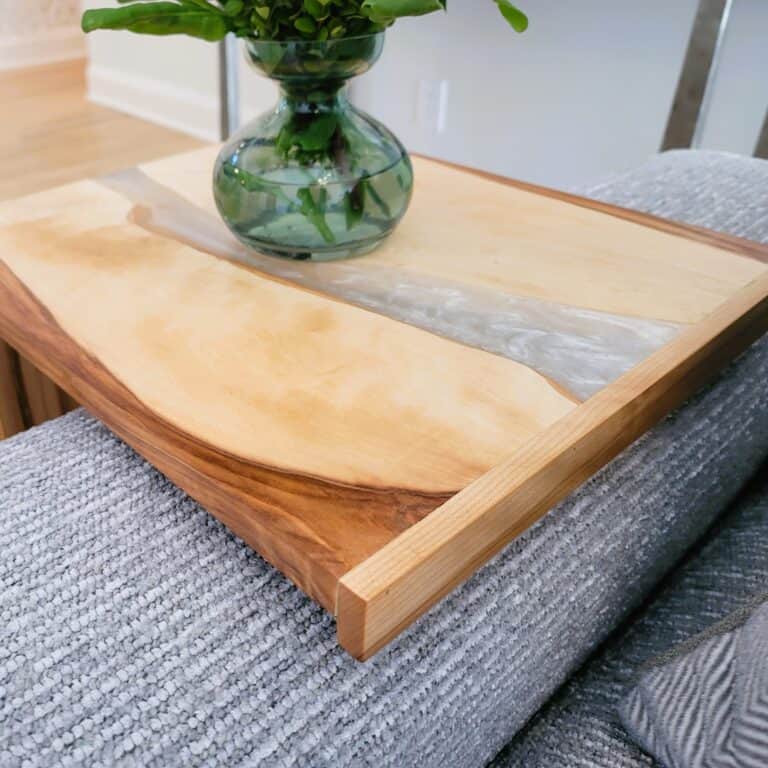 Our Table Dining Collection celebrates craftsmanship with sleek and modern style, bringing natural wood into contemporary dining spaces. Tabletops are made from solid oak, birch and walnut, handcrafted in Kansas City by True Grit Woodworking artisans. Oils, stains, and varnishes are applied to each tabletop by hand, creating matt or high-gloss finishes that accentuate the wood's natural beauty.
Our under couch snack tables include embedded steel flat angle to add structural support. These tables can also be rotated to stand alone as a small coffee table. See picture below.
Wood Species: Birch  |   Size: 14″ wd x 16″ lg x 24″ high  |  Epoxy: White Pearl | Epoxy Pour Style: River  |  Table Top thickness: aprx 3/4″  |  Legs: Wood  |  Stain: None
Each furniture piece comes with the date of completion on the bottom, hand-embossed by the artisan the created it.
***If you are interested in a similar table, please send us an email and we will provide you a price for a custom piece for you.
Pick up only. No shipments. The price is for one table.