Southwest-Themed Mirror – Oak, Walnut & Purple Heart
$385.00
1 in stock
Description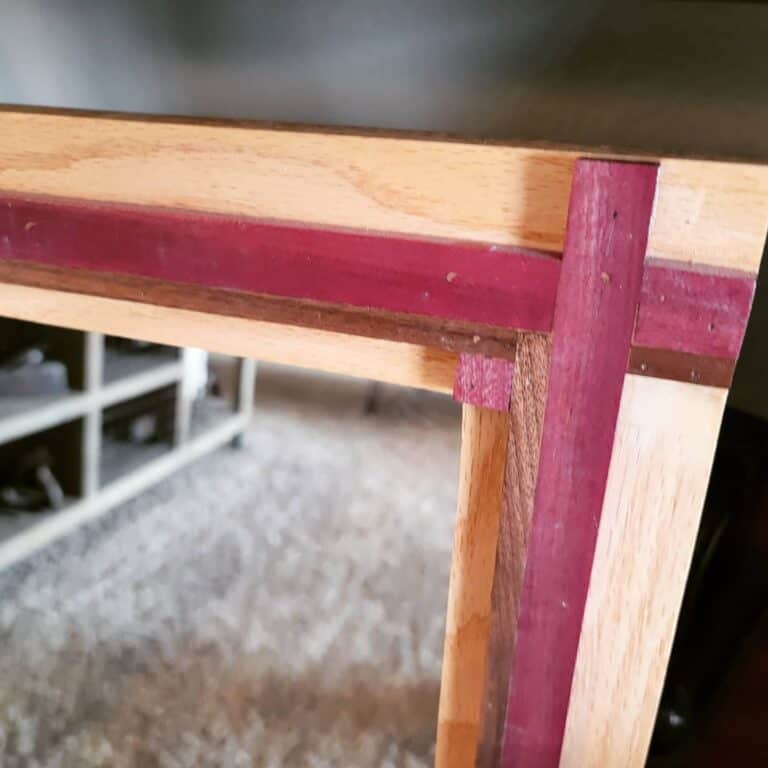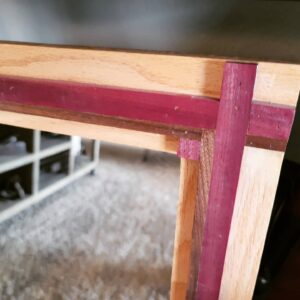 This one-of-a-kind hardwood southwest-themed mirror is hand-made in Kansas. Each piece is kiln-dried 100% hardwood. This piece is unique and to be passed down for generations. We have applied a polyurethane matt finish for durability and to protect the wood from moisture and use. Each product is hand-stamped (embossed) on the bottom or back with the date of completion and the name of the artisan that created it.
This design includes intricate corner details made with walnut and purple heart. The base wood species is oak.
Size: 30″ x 32″ .
Inset hanging cleats are included on the back so the mirror will hang flush with the wall and can be hung in either a vertical or horizontal orientation.
***If you are interested in a similar piece, please send us an email and we will provide you a price for a custom piece for you.